Obituary for Charlie-Rae Percy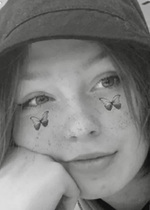 Charlie's life was suddenly and tragically cut short on Saturday, February 4, 2023, at the age of 19 years. She was born at the Royal Alexandra Hospital in Edmonton, AB on August 4, 2003.

When we think of life, we measure it by our accomplishments. Before Charlie was cruelly taken from us, she accomplished what she considered her greatest – becoming a mother. Her all too brief life was a hard one but she will rest easy with the knowledge that her precious baby will grow up in a loving and supporting home. Although her life was troubled with circumstances beyond her control, Charlie had dreams and aspirations and the hope that her life would get brighter. She was happy-go-lucky, had a fun sense of humour, enjoyed artistic pursuits, and above all, was a kind soul.

Charlie has left this world behind a beautiful daughter, named Mable. She is also survived by her mother, Tracey Turgeon; father, James Percy; siblings, Amanda, Alycia, Stephanie, Chance, Raven and Terry; as well as numerous nieces and nephews.

She was predeceased by her paternal grandparents; and brothers, Matthew DeWolfe and Zachary Turgeon.

Family and friends may pay their respects Tuesday, February 21, 2023, at 11 a.m. at Park Memorial, 9709 – 111 Avenue, Edmonton. Cremation has been entrusted to Park Memorial. Inurnment will take place at a later date in Evergreen Memorial Gardens.