Obituary for Jerri Hudson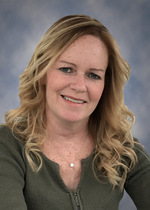 September 30, 1972 - December 26, 2022

Our lives have come to a standstill with the shocking and unexpected passing of our precious daughter, Jerri. Her smile and laughter will be in our hearts forever.

Jerri found great joy and happiness with her puppy, Rascal, who she took for walks and car rides. Her home was her castle and her yard her treasure.

Jerri leaves behind her parents, Ray, and Rita; brother, Jason; and niece and nephew, Sarah and Jack.

Jerri spent her adult working life at ATB Financial for over 25 years, where she went from the mailroom to the lofty position of business analyst. She was forced to go on long term disability with a rare and terminal lung disease.

The family would like to thank all her friends, neighbors, extended family and co-workers for their thoughts and prayers. A special thank you to her best friend, Pat and Roger.

Honouring Jerri's wishes, no formal service will be held. In lieu of flowers, Jerri would have appreciated donations to The Edmonton Humane Society and The Animal Rescue Foundation.