Obituary for Joseph "Joe" Knaus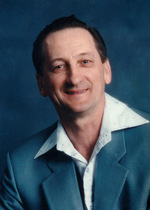 It is with heavy hearts we announce the passing of Joseph "Joe" Knaus on January 3, 2023, at the age of 82 years. He was born in the Old Republic of Yugoslavia on February 22, 1940, to parents Stefana and Ana Knaus, along with three sisters and three brothers.

Joe is survived by his loving wife of 56 years, Virginia; four children, Carolyn (Robert) Hamann, Angela (Garvin) Beattie, Steven (Tracey) and Robin (Charlene) Knaus; and eight wonderful grandchildren, James and Samantha Hamann; Andrew, Kallai and Marcus Beattie; Colton Knaus; and Shelby and Riley Knaus.

Joseph left Yugoslavia in 1957 to start his new life in Canada. He lived a blessed life with his family who cherished him and were fortunate to have such an amazing husband, father and grandfather. He will be greatly missed as he moves on to the next chapter of his journey that God has chosen for him.

The family would like to send out a special thank-you to Dr. Quincy Chui, who helped give him an extra two years with his loved ones.

A Funeral Mass will be held Saturday, January 7, 2023, at 11 a.m. at Sacred Heart of the First Peoples, 10821 – 96 Street, Edmonton. In lieu of flowers, donations may be made to the Cross Cancer Institute.