Obituary for Vince de Bruyn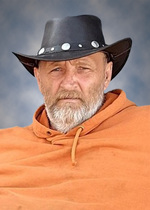 The family is heartbroken to announce the sudden and unexpected passing of Vincent "Vince" de Bruyn at the age of 58 on Thursday, April 6th, 2023, at the family farm in Chipman, Alberta.

Left to cherish Vince's memories are his loving wife, Marnie; sons, Tyler and Chad (Dawn) Switzer; and daughter, Kandice. Adored "Opa" to Mason, Hayli, Aidan, Alia, Kylee. Also left to mourn Vince are his siblings, Betty de Bruyn of Lindsay, ON, Adrian (Anne) de Bruyn of Goderich, ON, Theresa Rintoul of Kincardine, ON, Beth de Bruyn of Clifford, ON, Margo de Bruyn of Lindsay, ON, Joe (Dale) de Bruyn of Temagami, ON, John (Maureen) de Bruyn of Lucknow, ON, Gemma Martin of Wasaga Beach, ON, Jake (Wilma) de Bruyn of Fort McMurray, AB, Mary de Bruyn (Cheryl Hodgkinson) of Prescott, ON, Ann (John) Nielsen of Brampton, ON; as well as numerous nieces and nephews.

Predeceased by his brother, Gerry de Bruyn, beloved husband of Beth de Bruyn; Don Rintoul, beloved husband of Theresa Rintoul; and Frank Martin, beloved husband of Gemma Martin.

The family wishes to extend their gratitude to all who have reached out to them during this difficult time.

A Service of Celebration will be held Friday, April 21st, 2023, at 2 p.m. in the Meeting Room within the Lamont Recreation Centre, 4844 – 48 Avenue, Lamont, with Officiant Debbie Brill presiding. Cremation has been entrusted to Park Memorial.